AnAqSim Instructional Series: Intermediate-1 Training Package
**We are currently in the process of updating our tutorials to incorporate the exciting new features included in the recently released AnAqSim update (Release 2016-2). Contact Us for additional details.**
While our free introductory package introduces users to AEM modeling with tutorials on basic model construction and analysis, the Intermediate-1 package builds upon these concepts and provides easy to follow instructions and practical examples on how to incorporate model recharge, account for heterogeneities, add surface water features, and contour water levels near sources and sinks, all of which are essential to analyzing complex hydrogeologic systems and developing better site conceptual models. Topics covered in the Intermediate-1 Training Package include:
Adding Heterogeneities – buried valley aquifer setting, clay zone
Adding model recharge and evapotranspiration
Adding a pond or lagoon
Contouring drawdown and mounding
Adding stream features
The Intermediate-1 Training Package includes ten high quality tutorials, two lessons, all necessary modeling files, and all associated basemaps – everything you need to continue learning to model more complex hydrogeologic systems with AnAqSim!
And, if you have any questions as you work your way through our tutorials, we're here to help! Contact us or post a question to our Blog, and our knowledgeable staff will be happy to assist you.
It's time to take the next step to becoming a superior groundwater modeler – with our flexAEM Intermediate-1 Tutorial Series!
**NOTE: Since our Intermediate-1 Training Package involves the construction and analysis of more complex AnAqSim models than those presented in the free training package, a fully licensed version of AnAqSim is required. Please visit www.fittsgeosolutions.com for information on purchasing a license for AnAqSim.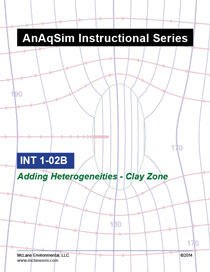 $45
PURCHASE
SPECIAL OFFER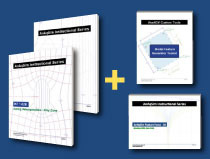 A Great Value! Includes the Intermediate-1 & Intermediate-2 Series Tutorials, as well as the flexAEM Custom Tools and AnAqSim Feature Focus Series.
$75

(a $120 value)
PURCHASE
flexAEM™ Tutorials & Tools