AnAqSim Instructional Series: Exercise Set 1
This free introduction to the dozens of tutorials in the AnAqSim Instructional Series has been designed to get you started modeling using the Analytic Element Method today! Our introductory training package includes excercises and lessons that are intended to familiarize users with the AEM method using the AnAqSim modeling software, establish good modeling practices, and provide detailed instruction on how to build simple models and perform commonly used groundwater modeling analyses. Once all free training documents and model files have been downloaded, tutorials can be completed using the free AnAqSimEDU software (available from Fitts GeoSolutions). Topics covered in our introductory training package include:
Introduction to AnAqSim tools and techniques
Overview of the Subdomain Method
Setting up a model
Defining external boundaries
Defining valley fill aquifer conditions
Source-sink features
Adding a steady state well
Pathline tracing (single layer model)
Adding horizontal anisotropy
Contouring drawdown and mounding
The free EDU Exercise Package includes nine high quality excercises, four instructional lessons, all necessary modeling files, and all associated basemaps – everything you need to start modeling using the analytic element method in AnAqSim!
If you have any questions as you work your way through the training materials, be sure to search our Blog for more information or to post a comment or question. Visit our Contact page to send us a question directly.
To obtain a free copy of AnAqSim please visit: www.fittsgeosolutions.com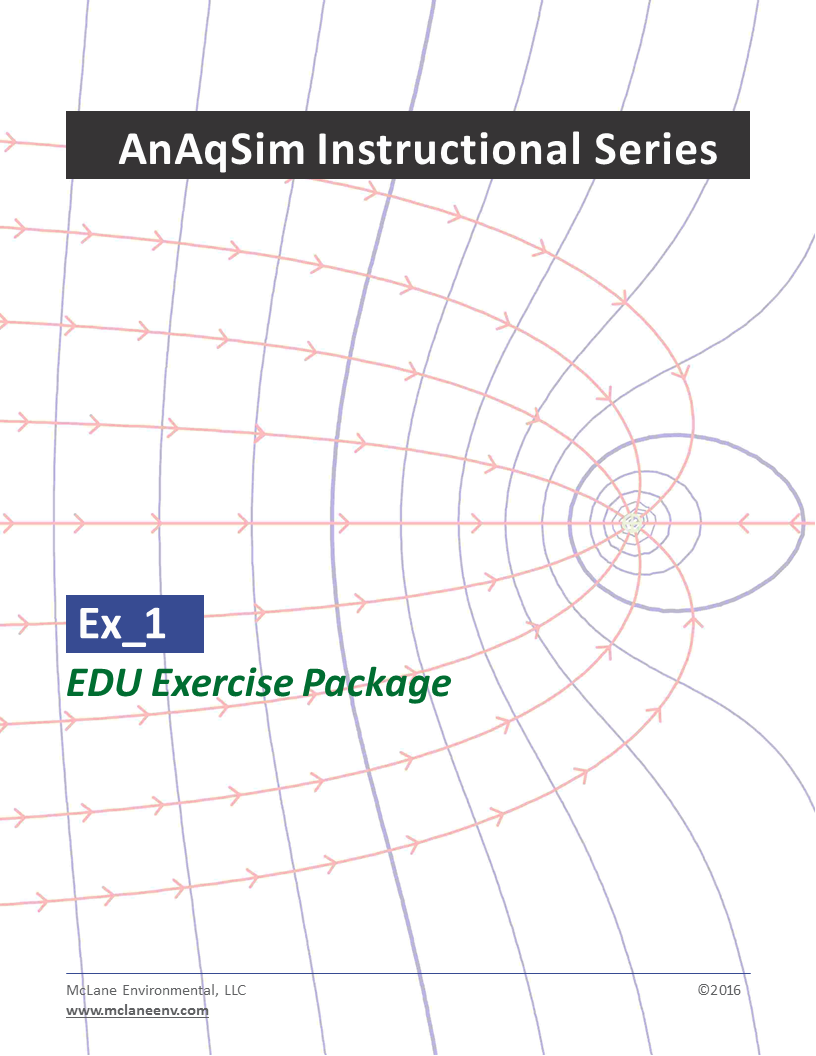 FREE DOWNLOAD
flexAEM™ Tutorials & Tools